Brother BSI Embedded
289 Views
Last Post 20 April 2021
Uwe
posted this 20 April 2021
Hi,
can you tell me How To install the Embedded to a Brother BSI Model.
best wishes
Uwe
Hi Uwe,
you need to add a Solutions Application Entry from the device web browser pointing at the Brother client URL which is running on port 8789.
URL format is:
http(s)://SERVERIP:8789/client/index
See attached image for reference.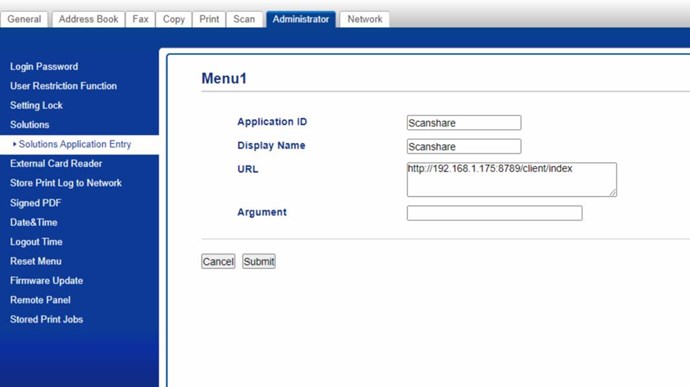 Categories
Search
This Weeks High Earners