A SSL certificate is required to allow a web application to serve HTTPS traffic. As of v4.8 the network services allow full SSL based communication with our mobile applications.
The method in this article shows how to bind a SSL certificate to the network web service and adds the self-signed SSL certificate to the trusted certificates store on Windows (the same procedure also applies to those who have a real certificate). Afterwards, the self-signed SSL certificate will be fully trusted on the machine. It should be noted that this self-signed SSL certificate will only be trusted on this machine, and not be trusted in general, because, of course, real SSL certificates are issued by actual Certificate Authorities.
Follow the steps ( easy

) :
1. Create a self-signed certificate using IIS
Start IIS Manager and select the top-level node representing the machine itself.
into Server Certificates section.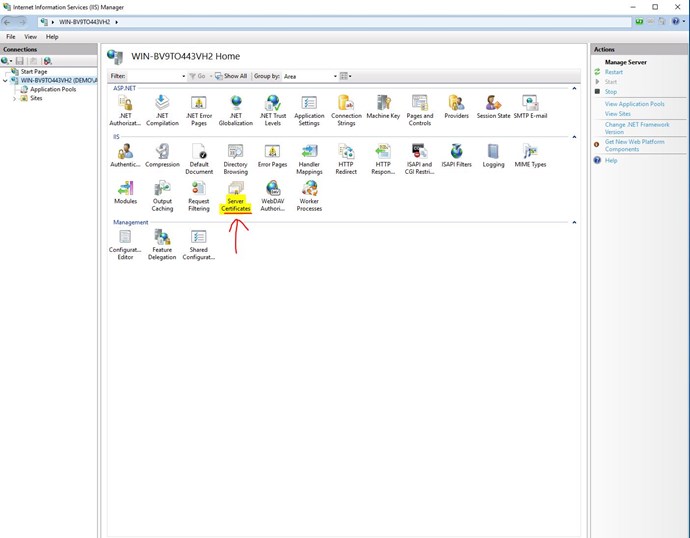 Click on Create Self-Signed Certificate (in the my case)... on the right-side panel.
Specify a friendly-name for the certificate that you are creating.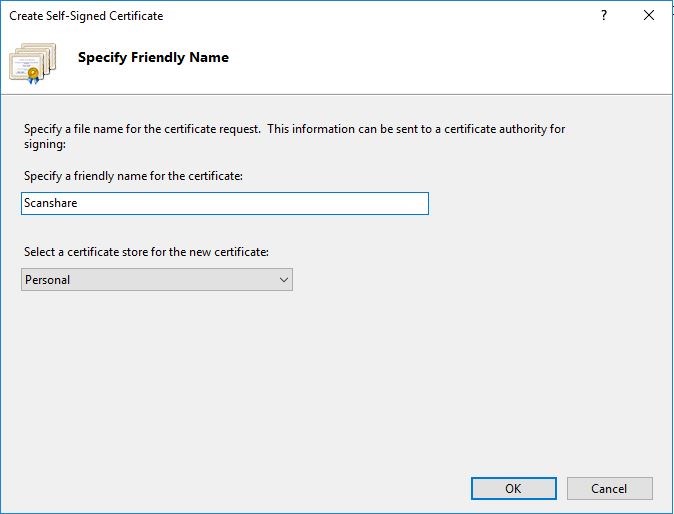 2. Install self-signed certificate into Trusted Root Certification Authorities
- Link to video: