Installation not supported is displayed in Client Device Status field when the specific type of client doesn't support any embedded automatic installation. The message is not an issue, neither means the client isn't functional.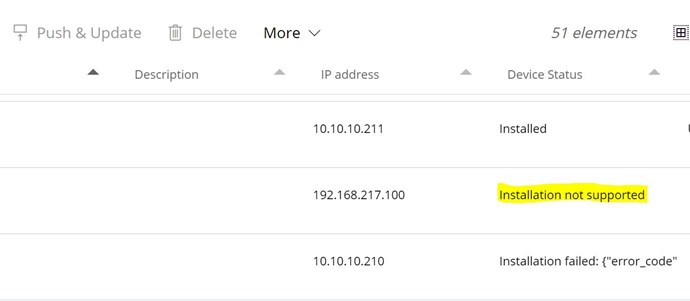 The Device Status field is an information field reporting the status of the embedded client, when this is supported.
Brands supporting automatic installation are:
Develop / Konica Minolta / Olivetti
HP
Kyocera / Olivetti (only on certain models and only for the embedded scan application version)
OKI (only EWB type)
Ricoh
Samsung
Toshiba
Xerox
All other brands require the manual installation of the client application after (or prior) the client has been added to the server clients list.
Packages are always included in the installation except for PC Clients requiring their own Windows installer and for Mobile apps available on the official Google and Apple stores.